About Us
First and foremost, we invest in people. As a Startup incubator for great ideas, we provide the capital, the mentorships, the resources, and the space to help aspiring entrepreneurs take their ideas from the planning stages to reality. By offering everything you need when you need it, we want to shift the startup process from messy, challenging, and stressful to simplistic, stimulating, and rewarding. Our environment includes a full suite of curated services including access to technological resources as well as guidance through legal, accounting, HR, marketing, recruiting, and administrative processes.
By linking local entrepreneurs and investors and establishing a community of highly intelligent leaders, our goal is to help Startups form and collaborations flourish. Say hello to our think tank mentality. We hope you'll join the movement!
The Why Behind Our Mindset
We believe business creation is a combination of art and science – original thought mixed with effective business practices. We also feel operating your own business can look daunting without the support of a likeminded community rooting you on. Since we want you to love every aspect of what you do, we decided to shoulder the hard stuff, making it easier for you to focus on your passions and discover new ones from the people who surround you.
How to work with UTCVG
Depending on your company's needs, years in business, the skills of the founders, the level of engagement from UTCVG can vary. Most of our clients work with us in one of three ways:
1. Capital Investment. UTCVG makes an investment in your firm, in exchange for a percentage of ownership, but with little to no day to day involvement from us.
2. Equity Investment + Consulting. In addition to the equity investment, UTCVG will provide consulting at an agreed upon interval on a monthly basis.
3. Consulting. UTCVG will provide consulting at an agreed upon interval on a monthly basis. The minimum engagement is 1 hour per month, but most clients engage with us for 4 hours per month, and as much as 20 hours per month.
Ready to get started? Send us a message.
Our Founder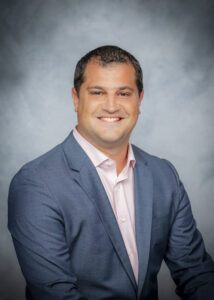 Keith Pandeloglou, PHR
---
Keith is dedicated to being a connector and ambassador for the local community. His passion for young entrepreneurs led him to founding UTC Venture Group in 2015, an investment firm with a focus on companies entering the start-up stage.
His professional career includes leadership roles in Sales, Client Success, and Information Technology at companies including TriNet and CIGNA Healthcare. In 2014, Keith was part of the leadership team that helped with the IPO that brought TriNet to the NYSE.
Keith was recognized in 2016 by Business Observer as a 40 Under 40, and the Lakewood Ranch Business Alliance as Young Professional of the Year in 2017, for his work in the small business and not for profit community.
He holds his Professional in Human Resources certification from the SHRM Institute and is a graduate of the Masters Certification program in Human Resources Management from Villanova University.
He has a focus on connecting with residents and the business community via his work as Executive Director of Lakewood Ranch Community Activities, a 501c not for profit dedicated to building community in the #1 ranked Multi-Generational Master Planned Community in the USA, as well as his role as a Economic Development Ambassador for the Lakewood Ranch Business Alliance.